So…do you need Facebook pages?  Here are some reasons why:
*Branding:  These pages are a wonderful way to develop your professional brand on Facebook without taking away from your own PERSONAL profile.  This allows you to have the best of both worlds without hurting your brand positioning.
*Target Market Communications:  You are able to connect and speak directly with your target consumers right on your page!
*Feedback:  It is a wonderful place to post items that you want to receive feedback on, survey or just have your audience kick around an idea to see if it would work.
*Newsfeed Visibility:  Again, this is a main reason why these are powerful.  Anyone who connects to (or "likes") your page, when they log into Facebook on the main screen they will see your updates.  This is very powerful!
*Professional Promotions Hub:  This creates a main hub where you can direct people that are interested in your product/service.  It is also great to put on your email signature, email blast, suggest to friends and much more.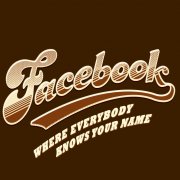 And that is just the beginning!  But instead of persuading you to jump in….how about I just give you some ideas of how to do it yourself.
Here is my list of the 10 things that you can do to launch your page effectively:
1.  When you are asked for a picture, make sure to use your logo or you logo incorporated with your product or service.  Make sure that your web address is visible!
2. Have videos?  Upload them and promote them DIRECTLY on your page.
3. Fill out the "Info" tab to the full extent, packing it with information, keywords and website links.
4. If you have a range of products, in the "Photo" tab, create photo albums around your product ranges and in the caption portion give links to click and purchase.
5. Make sure that your blog feed is connected to your page so that all new entries will be automatically sent there.  If you don't want to automate that, everytime you update your blog, post a link on your Facebook Page wall.
6. Do not link it with Twitter!  Not all of your "tweets" will be suitable for your Facebook Page wall, and sometimes you will forget they are linked.  I suggest staying away from this.  Also, it can look lazy.
7. When you are posting to the page, don't constantly "sell" or "push" things are your audience.  Make sure your posts contain something that is either educational, engaging or entertaining.
8. When you are happy with how the page looks (and all of the information is COMPLETELY filled out) suggest it to ALL of your Facebook connections.  Even ask your friends to suggest it to their network.
9. Consistently monitor and update the page.  A good solid page should have at least one update per day and all comments responded to.
10. Use the "Discussions" tab to create questions that you want your target consumer to answer.  This is good for customer feedback, development of new products and much more.
But remember…this is just the beginning.  There are lots of wonderful applications, custom Facebook Pages (created using FBML) and much more! Hopefully this will help you get started on your way to being a Facebook Page success story!