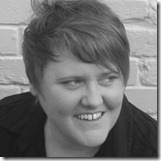 Tamara Littleton is CEO of eModeration, a moderation and community management company which works directly with worldwide advertising agencies, third sector clients and media brands including MTV, ITV, 02, Nokia and ESPN as well as leading agencies like Ogilvy, Saatchi & Saatchi, Euro RSCG, Wieden and Kennedy and Publicis. Tamara recently worked with UKCCIS to revise its guidelines on moderation of communities to help safeguard children. She regularly speaks at conferences and contributes white papers to aid learning and development within the social media industry. You can follow Tamara on Twitter, Linkedin or Facebook.
G: How would you define a social media "influencer"?
T: An influencer is someone who has a voice on social media and who other people listen to and respect.  They may have thousands of followers or they may only have a few hundred.  But if their audience is made up of people who are connectors and have their own audience you can quickly see how messages can be spread.  It's about respect in the industry not size of audience.
G:
How do you measure the influence?
T: While many people obsess about the actual number of followers, fans or connections, anyone with some time and effort can build up an audience and have no influence at all. They could be followed by bots and teenagers for all we know.  It's about digging deeper to look at the entire profile of a person.  Having good search rankings – based on things like speaking publically about their specialist subject , or releasing whitepapers or Slideshare presentations that are popular – can be a good indication.  Programmes such as Klout and Peerindex can give you an insight into influence but shouldn't be taken too literally. They don't show the whole picture.  If you spend all day talking to other people on Twitter you'll no doubt increase your score, but that doesn't necessarily mean you're a bone fide 'influencer'. You could only tweet once a week but, that tweet is a real nugget of information and so has more impact.
G:
Who/What is influencing you on Social Media Properties?
T: I follow a variety of trends on blogs, Twitter and online media. I'm particularly interested in: social media technology and general tech (e.g. Mashable, TechCrunch); digital advertising and PR (AdAge, NMA, ReputationOnline, IAB); and social media crisis management specialists (this is a really hot area right now). The other important area to me is child safety, which is a big part of our industry.  I'm a real Twitter addict and tend to use it as my human RSS feed (plus the all-important engagement and reality TV commentary!).
G:
What are the key mistakes when targeting influencers and how to avoid them?
T: You need to understand who you're talking to and work out how you could help each other.  This is the main rule of networking (which is essentially what you're doing when you connect to an influencer).  Hamfisted attempts to spam people, bribe them or shout at them will just annoy.
G:
Do you think targeting influencers is overrated or is it an important part of Social Media Strategy?
T: It depends what you want to achieve and how you go about it. If a particular influencer (or their followers) is really important to the success of your business, then reaching them can be an important part of your strategy. If all you want is for them to promote you to their followers, with no return, then they're not likely to engage with you. Too often we expect people to do something for nothing. Real networking or targeting is about finding common ground, shared interests and benefits to both parties. If you can't do that, don't bother targeting them – it'll be a waste of time.
G:
What are the trends that you are following at the moment and feel most passionate about?
T: Technology that makes monitoring, reporting and engaging easier. I find it helps if there are visual components e.g. graphs, maps and a dashboard.  I'm also fascinated by developments in advertising that incorporates social media.  It is a very creative time in the marketing, communications and advertising industry at the moment and I like to keep track of how brands are connecting with an audience in surprising and delightful ways.  I'm also keeping a very close eye on crisis management at the moment and of course I need to stay completely up to date with all elements of moderation and community management.
G:
How the growth of social commerce will affect marketers? Why is it important?
T: I'm glad the conversation has moved away from obsessing about money off coupons every time someone walks past a shop.  A few years ago this seemed to be the only application people could think of.  Now we're starting to see a real element of gamification coming in with rewards being based on spending some time with the brand.  There's definitely a sense of fun around location based services.
G: How the growth of new media platforms (mobile, tablets) will affect marketers?
T: About ten years ago one of the biggest drivers of content and new media platforms was the take up of broadband.  The sense of being always on driving the marketing style.  Mobile and tablets lead to that same idea – we're constantly connected to our gadgets (some of us a little too much) and that is a very obvious advantage for marketers.  But the constant noise does mean it's important to connect with consumers by being unique too.
G:
Is social media integration becoming a quality standard of successful company?
T: This might surprise you but no.  At least, not for the sake of using social media. I think it's important companies use the right channels for the right reasons. There is no point having a Twitter account if your consumers or users just don't expect you to be on there or if you don't have the internal resource to keep it going. A company must decide what's best for them. Having said that,  I do think that social media is important for consumer brands particularly and it can help with marketing, product development, customer service and a deeper relationship with the most important people of all – customers. And when you use those channels, of course that should be integrated to the wider business goals.
G:
How and why did you get into social media?
T: I've been working in communities since 2002 when I formed eModeration, and I've been lucky enough to witness how forums, chat and social networks have gone mainstream, creating new revenue channels and clients.  Companies in the entertainment industry and brands that were very early adopters of UGC were my original client base but now they range from global corporations, top 100 brands, advertising agencies, PR agencies, online gaming companies and third sector organisations.  Community management, social media management and reputation management is crucial to so many sectors. I'd definitely buy Mark Zuckerberg a drink if I met him as I can't deny the influence of Facebook on my industry.
G:
What are your favourite social media hang-out sites? (Other than FB, Twitter and LinkedIn)
T: Yammer (although that's for internal use only but a great water cooler for the fantastic eModeration team) and eMint (wonderful community for community professionals that's been around for years).  I admit I haven't had time to get into FourSquare, Quora or EmpireAvenue yet so I'll probably have my social media stars taken away from me but you can't do everything.
G:
Is sharing becoming a form of showing gratitude to your peers rather a relevant metric?
T: I would never RT or share something I hadn't read – do people do that?  Yes, sharing and retweeting is as important as talking in my opinion.  I value the information shared with me and I hope people feel the same about my filtering.
G:
What are your favourite social media campaigns?
T: I don't think it's fair to answer this as we work on so many campaigns and help so many brands with social media.  But so that I can't be accused of being biased ones that I particularly liked that I have no connection to are the Old Spice ads, the ground breaking use of creating a character using social media VCCP used on the Compare the Market campaign, and I also really loved the Yeo Valley rapping farmers on 'Yeo Tube'.