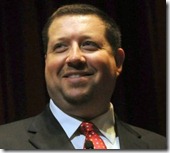 Jim Kukral is a serial web-entrepreneur, professional speaker and consultant,  who at the moment spends most of his time helping entrepreneurs and small business owners learn how to find success online. For over 15-years, Jim has advised small businesses and large companies like Fedex, Sherwin Williams, Ernst & Young and is credited with building some of the first major Fortune 500 websites and blogs in America. Jim is the author of  "Attention! This Book Will Make You Money" and "The Ultimate Pitch"  and has been featured in Top online and offline print publications such as Forbes, Brandweek, Entrepreneur, The Wall Street Journal, New York Times, BusinessWeek, Inc …to name just a few.You can follow Jim on Twitter, Facebook  or Linkedin.
G: How and why did you get into social media?
J: Like everyone else I saw it as a way to communicate more easily with my friends, and later on, potential customers.
G: What is it like to be a real Social Media Citizen?
J: I monitor Twitter and Facebook and Linkedin all day. It's always there, but not a huge part of my day. I find it a distraction actually and I've been trying to spend less time worrying about it. When I do, I get more real work done.