There has been a lot of talk about the power of mobile marketing.  From text marketing to applications, the market is abuzz with the "power of mobile."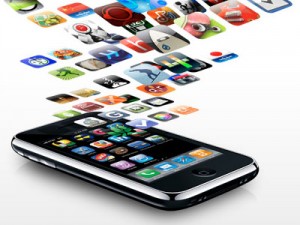 For some businesses it seems like a perfect fit, while other companies struggle to see the value of implementing a mobile marketing strategy.
That's why when I read a great article in Entrepreneur Magazine that had some information consumers use of mobile phone, I thought I would share it with you.  The article was based on the findings of a recent research study done by Harris Interactive.  I've grabbed 5 highlights to share with you here:
81% of users say then when they are searching for information on their phones, they want it right away while 66% say they want answers to questions at times when they are not in front or have access to a computer.
When it comes to opinions, 40% of smartphone users say that they're more by users' opinions give within the last 24 hours than by those expressed 30 days ago.  When it comes to the 18-24 age group, this number jumps to 67%.
55% of those polled were interested in searching for local reviews on their mobile phones.
63% reported the current opinion of the crowd was extremely important when choosing a destination while 40% of smartphone users wanted to find out what was happening when they saw the crowd.
Now this one is not too surprising (I actually find myself doing this).  Over 1/3 of smartphone users need to find information when they are driving, when many states this is illegal.
What this information illustrates is that we shouldn't ignore mobile marketing.  With more and more people becoming reliant on their smartphones, it is presenting businesses with yet another opportunity to get in front of their target market.  Worth looking into I think.