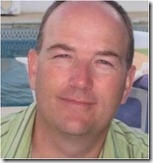 Nick Baggott is the Founder of Navigate Consulting, world class CRM, data & digital marketing consultancy. Previously, Nick was the Group Client Service Director at Chemistry, where he led the team that won the Microsoft, Diageo and Transport for London pitches and worked with clients of the calibre of Kodak, Toshiba, Unilever, Nestle, Yell and Manchester United. Nick is also the Course Director at CIM and a Fellow of IDM. You can follow Nick on Linkedin or his blog.
G: How and why did you get into social media business?
N: I have always been fascinated by how brands can engage more effectively with their customers. I started my own CRM focused agency with 3 colleagues back in 1993 and the agency evolved as the marketing environment changed. By the time I left Chemistry and set up my own training and consulting business (Navigate Consulting) in 2007, social media was being used but not really understood by marketers. It was natural therefore, for me to focus my new venture on enabling brands to build engaging relationships with their customers using digital channels. I was appointed by Microsoft to run training programmes for their marketing teams in EMEA and LatAm, covering CRM and digital, and that was the springboard I needed. It was also natural for me to use social media to promote my business and built my reputation though thought leadership on my blog and Twitter.
G: What is it like to be a real Social Media Citizen?
N: You need to be alert and inquisitive. I am always switched on to the social media channels that I use (blog, Twitter, Facebook, Delicious, Linked In). I reply quickly, try to stimulate thoughts and debates and share best practice from the many experts I meet in my day to day work. I work with so many great global brands and they all have experiences and challenges that I can learn from and share.